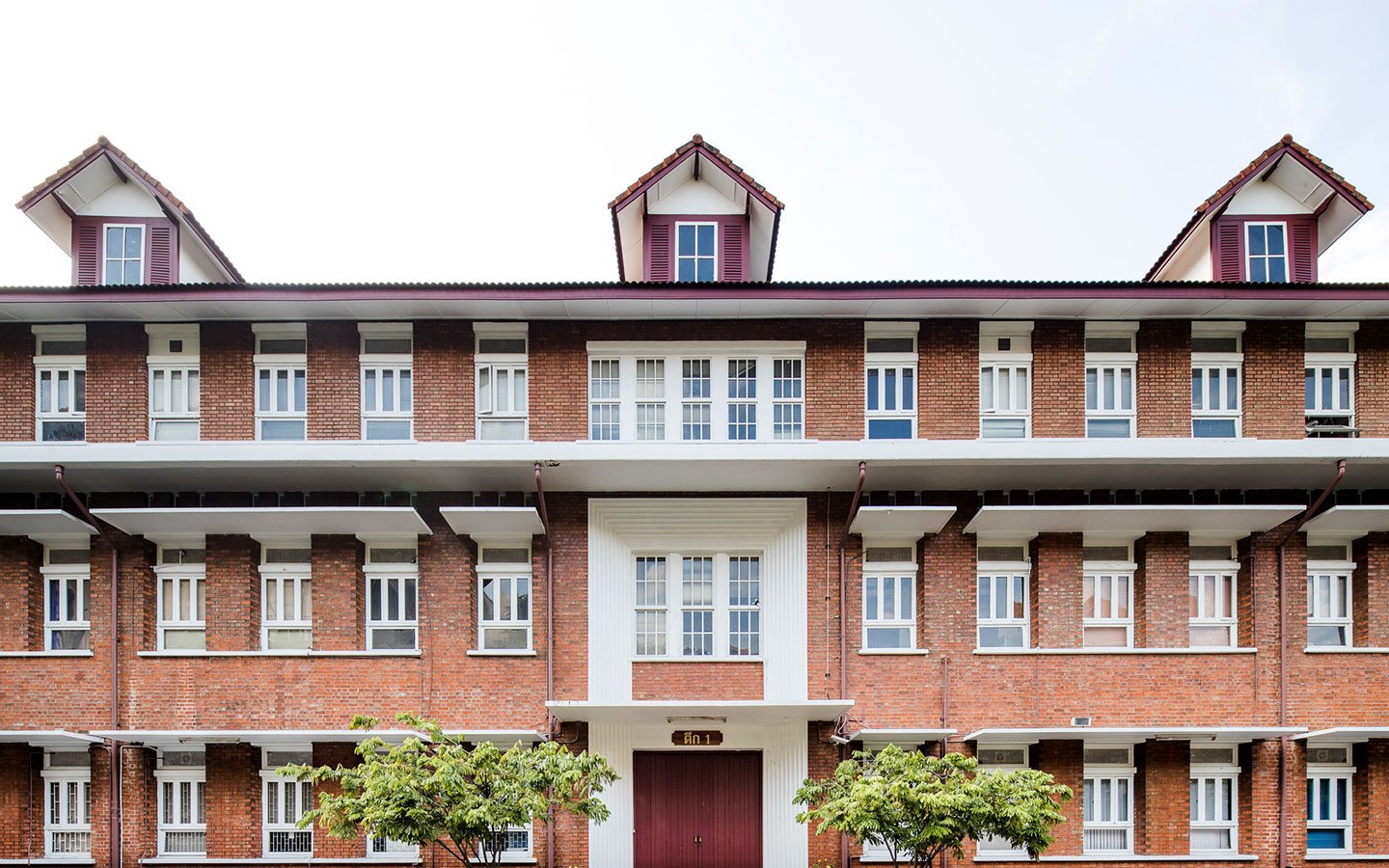 Cook
Master of Engineering in Electrical Engineering
For Master degree, the applicant must hold a Bachelor's Degree either in Electrical Engineering or in related fields of study and must also meet the requirements of the Graduate School. There is no minimum requirement on the past academic records. And in general students with GPAX of at least 2.75 of 4.00 score would be entitled to compete for various scholarship applications.
Requirements
Master of Engineering in Electrical Engineering
36 credits
Course Credits:
18 credits (6 lecture courses) in total consisting of
6 credits (2 lecture courses) in major course requirement (selected from within the student's chosen research cluster) and
12 credits (4 lecture courses) in required elective courses (selected from any CUEE research clusters)
Thesis Credits
18 credits in total consisting of
12 to 18 credits of thesis, and
up to 6 credits from applied technology courses (where students can credit from joining 'industry internship' or 'study/internship abroad' with CUEE strategic university and industry partners both domestically and abroad)
Seminar Credits
1 (S/U) on Electric Engineering Seminar (where students can learn all necessary skill sets for conducting a professional research investigation on their chosen research topics)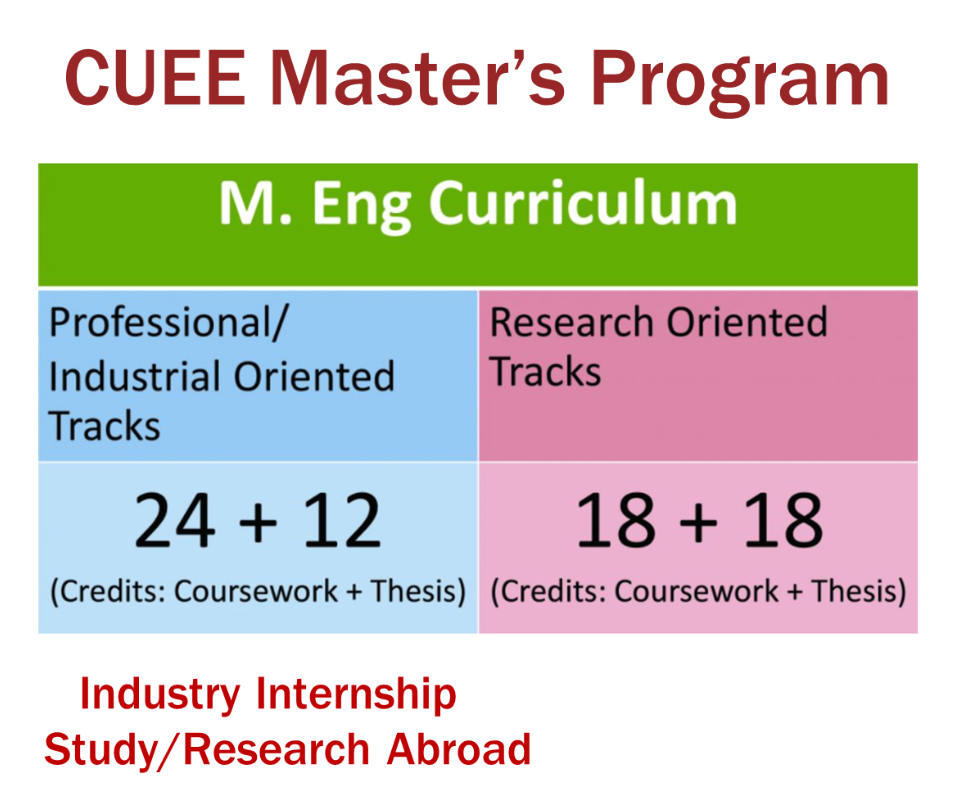 In addition to the course requirements, the degree requires that MEng students complete:
– Written and oral defense of a thesis on original or applied research
– An English Proficiency test (CU-TEP) with a minimum score of 45 before graduation; alternatively, the students can enrol in free English-language for graduate student courses as provided every semester by Chulalongkorn University.
Admission
1. Study information about department's offered Cluster.
2. Specify 2 Clusters in respective order of your preference in your application. If none has been given in your preferred Cluster, then we will rely on your statement of purpose or alike to identify for you a proper Cluster.
3. In addition to the recommended application procedure given by the Department of Electical Engineering here, please study also the general application details as given by the Chulalongkorn University at: https://www.grad.chula.ac.th/en
4. University requirement on English language proficiency
– minimum score: CUTEP 45 / TOEFL 450 / IELTS 4.0
– minimum score: CUTEP 30 / TOEFL 400 / IELTS 3.0 (applicants will be required to register -costing no extra fee- in university's English language courses if they are admitted into our graduate program at Chulalongkorn University)
Remark: The applicant may be exempted from English placement test if he/she has the following qualification:
Graduated from Study program using English as medium of instruction at university which Civil Service Commission of Thailand has certified.
5. Annual application period: (please refer to the exact schedule from https://ee.eng.chula.ac.th/admission)
– Around February – May for admission into EE graduate program in semester 1 (study period starts in August)
– Around September – October for admission into EE graduate program in semester 2 (study period starts in January)
6. Scholarship requirement on English language proficiency and application deadline may be different from the information above. Please refer to the scholarship announcement for scholarship's specific information.